Avex Recital Series 2019
HONJOH Hidejiro shamisen
Wigmore Hall Recital
Sat 6 July 2019 1:00pm
Wigmore Hall
As the traditional Japanese instrument becomes increasingly popular, the 2019 Avex Recital Series will see the return of shamisen solo performer HONJOH Hidejiro. With his unique blend of visceral musicality and virtuosic technique, Hidejiro was the first shamisen performer to receive the prestigious Idemitsu Music Award. After blowing audiences away during his spectacular debut last year, he will perform the world première of Ryuichi Sakamoto's new composition.
Marios Joannou Elia: RED – world première
Dai Fujikura: neo
Ryuichi Sakamoto: honj i-iii – world première
Vijay Iyer: Jiva
Kenjiro Urata: Hekitan II for shamisen
Yuji Takahashi: Hamlet to be or not – English version world première
(Dedicated to and first premièred by Yumiko Tanaka)
Profile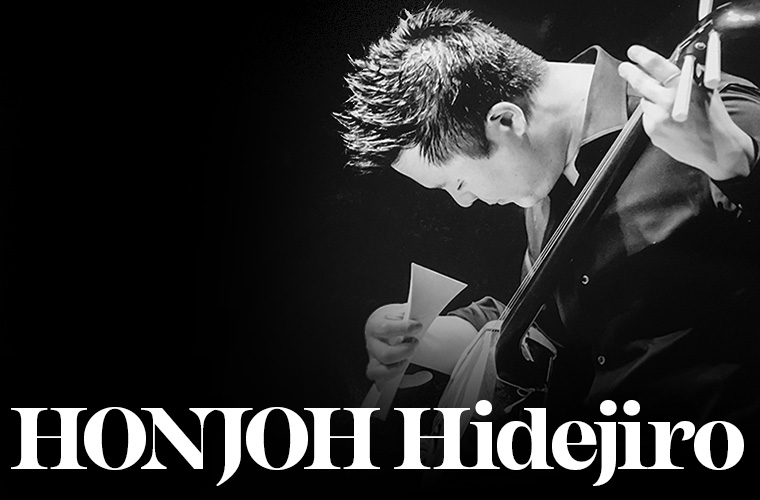 HONJOH Hidejiro
"… the restrained and subtle shamisen solo by HONJOH Hidejiro – designed to evoke the effect of a guitar in a rock concert – brought a beguilingly authentic whiff of Japan. This man deserves a solo recital to himself."
– Michael Church, The Independent, 19 February 2018
HONJOH Hidejiro was selected as one of the Japan Cultural Envoys in 2017, through which he held performances around the world. His New York performance, received high acclaim by the New York Times. He has collaborated with various international contemporary ensembles and was recently featured in an album of Ryuichi Sakamoto and Dai Fujikura. He strives to create new types of shamisen music and has commissioned numerous new pieces for shamisen. He has been the recipient of various awards and prizes, including the 70th Arts Festival New Face Award by the Agency for Cultural Affairs, and was the first shamisen performer to receive the prestigious Idemitsu Music Award in 2014 and the Kyoto Aoyama Music Award in 2018. In 2016, HONJOH was chosen as the Japan-United States Arts Program/Asian Cultural Council Kimpei Nakamura Fellow. Director Yukio Ninagawa describes of HONJOH Hidejiro, "His performance is at times graceful and delicate, but also tempestuous, powerful and fiery – it stirs one's deepest emotions."
HONJOH has studied both classical and contemporary style of shamisen under the tutelage of world-renowned shamisen performer and pioneer, Honjoh Hidetaro, and has graduated from Toho Gakuen College of Drama and Music, where he now serves as an Adjunct Instructor.
SARA KOBAYASHI soprano
Wigmore Hall Début Recital
Ayaka Niwano, piano
Sat 2 March 2019 1:00pm
Wigmore Hall
The second concert in the 2019 Avex Recital Series will welcome its first singer, acclaimed soprano Sara Kobayashi who makes her UK debut at Wigmore Hall. Having captivated Japanese audiences with her exuberant stage presence and broad stylistic range, she now brings the joy of Japanese music and art to London.
F. Schubert: Heidenröslein D257
R. Strauss: Kornblumen from Mädchenblumen Op.22
R. Quilter: Now Sleeps the Crimson Petal
R. Quilter: Love's Philosophy
H. Purcell: Sweeter than Roses (arranged by B. Britten) from Pausanius
C. Debussy: Aquarelles I. Green from Ariettes oubliées
G. Fauré: Les roses d'Ispahan Op.39 No.4
F. P. Tosti: 4 Canzoni d'Amaranta
D. Fujikura: Kiite
D. Fujikura: Dawn Passacaglia
T. Takemitsu: Small Sky
T. Takemitsu: All That the Man Left Behind When He Died
K. Yamada: Four Spring Wind Songs
K. Hashimoto: MAI
Profile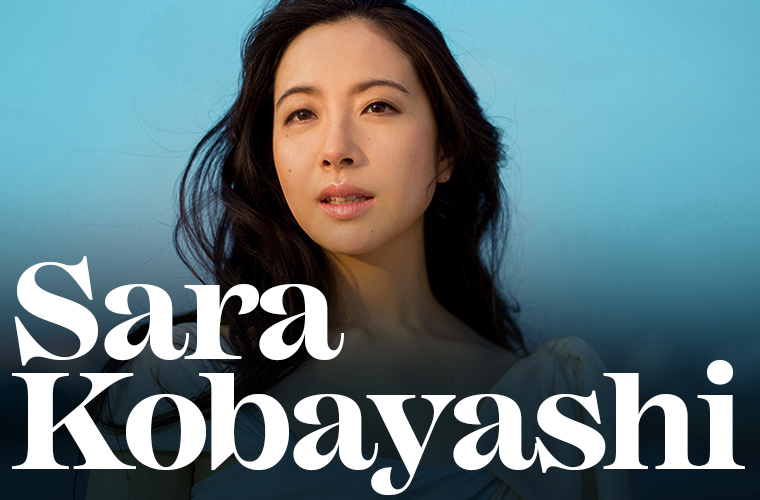 Sara Kobayashi
Sara Kobayashi made her debut in 2006 performing the role of Bastienne in Bastien und Bastienne. Since then, she has appeared in numerous opera performances and has participated in the premieres of various new operas. In 2012, she made her European debut as Lauretta in Gianni Schicchi at the Sofia National Opera and performed as the soprano soloist in the performance of Beethoven Symphony No.9 at Musikverein in Vienna.
Kobayashi gave outstanding performances as Susanna on the 2015 Japan tour of Le Nozze di Figaro produced by Hideki Noda and conducted by Michiyoshi Inoue, and also appeared as the soloist in Mahler Symphony No. 4 under the baton of Gustavo Gimeno in July the same year. Her recent appearances include Micaela of Carmen with Japan Opera Foundation in 2017, Der Freischütz produced by Yutaka Sado in 2018 and a new production of Don Giovanni in 2019, all receiving stellar reviews.
Kobayashi is a 2nd Prize Winner at the Oscar Straus Operetta Competition. She has released her debut album in 2014 and her second album in 2016 on Nippon Columbia.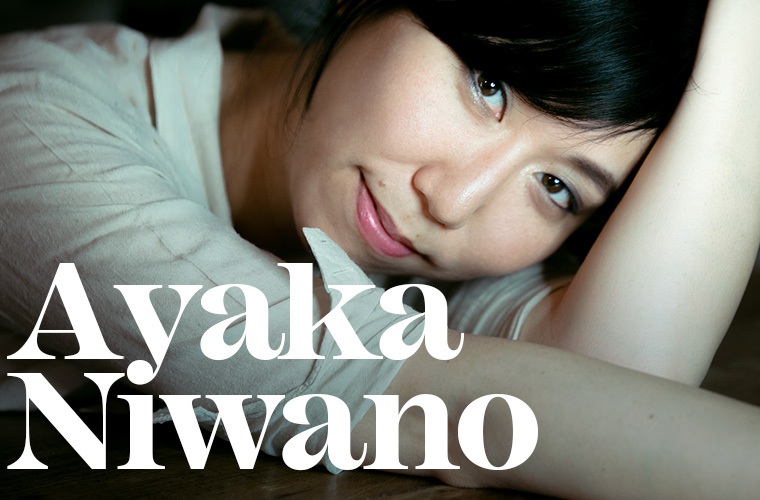 Ayaka Niwano
Having a wide range of vocal and instrumental repertoire and a passion for chamber music made Ayaka Niwano a highly sought-after accompanist for singers and instrumentalists alike. Her distinguished musical intuition has also earned her the title of "official accompanist" for many international competitions.
Niwano was introduced to piano at the age of 4 years old. After graduating from the Tokyo University of the Arts with honors and winning their prestigious Acanthus Prize, her growing interest in musical aesthetics led her to pursue a graduate degree in Dramaturgy of Music at the University of Paris VIII. During her studies, she secured an internship at the Atelier Lyrique of the "Opéra de Paris". Immediately after, she was selected to participate in the Udo Reinemann International Lied Masterclass at the Brussels Royal Conservatory and also entered the "Conservatoire National Supérieur de Musique et de Danse de Lyon", from where she graduated top of her class with a master's degree in Piano Accompaniment.
Niwano has won prizes at numerous international competitions both as a soloist and as voice-piano duos. Over the course of her career, she has also had the opportunity to perform at various concert halls and venues across Europe and Japan.
NOBUAKI FUKUKAWA horn
Wigmore Hall Début Recital
Eriko Takezawa, piano
Sat 5 January 2019 1:00pm
Wigmore Hall
Following the continued successes of Avex Recital Series, Avex launch their dynamic 2019 programme with a concert by Nobuaki Fukukawa. Fukukawa, the principal horn player of the NHK Symphony Orchestra, will transport audiences to another world with pieces by globally-acclaimed Dai Fujikura, British composer York Bowen and additional contemporary composers.
BRITTEN: "Prologue" from Serenade for tenor, horn and strings, Op.31
FUJIKURA: harahara
HOSOKAWA: Kleine Blume
MESSIAEN: "Appel interstellaire" from Des canyons aux etoiles…
WIDMANN: Air for Horn Solo
HAZAMA: Letter from Saturn for horn and piano (European première)
HINDEMITH: Sonata for Horn and Piano
BOWEN: Sonata for Horn and Piano in Eb major, Op.101
Profile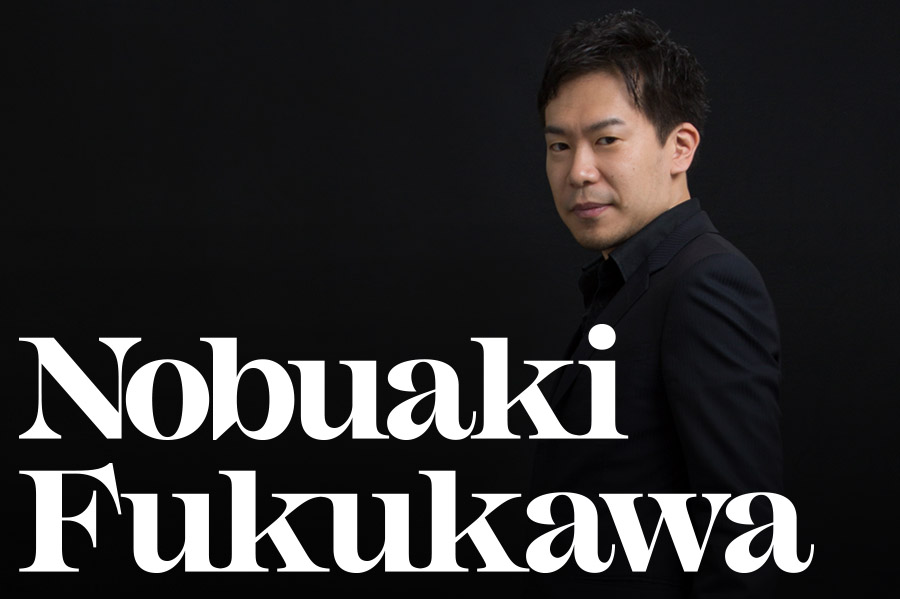 Nobuaki Fukukawa
"Nobuaki Fukukawa is one of the best horn players I have met in my life. He was involved in several pieces at my Suntory Hall Summer Festival residency and I can honestly say I cannot imagine my music being played any more perfect and hardly more beautiful than Nobuaki Fukukawa did."
Jörg Widmann, September 2018
As the principal horn of the NHK Symphony Orchestra, Nobuaki Fukukawa is also a renowned soloist having performed with various different orchestras in Japan working with conductors such as Kenichiro Kobayashi, Ryusuke Numajiri, Tatsuya Shimonoa and Yukinori Tezuka, to name a few.
Respected and recognised around the world, Fukukawa has recently collaborated with the former concertmaster of the Vienna Philharmonic Orchestra, Rainer Küchl, as well as the oboist and composer Heinz Holliger. Fukukawa has also been invited to concert halls across the country and has participated in numerous music festivals including "La Folle Journée au Japon" and the "Spring Festival in Tokyo".
Having a passion for expanding the horn repertoire, Fukukawa has frequently commissioned new works for the instrument and has given their world premières. Several dozen pieces have been especially composed for him, including Spiral Bird Suite by Takashi Yoshimatsu, PoyoPoyo by Dai Fujikura, Enchanted Forest by Karen Tanaka, Rhapsody in Horn by Motoharu Kawashima, Das Lebewohl by Kenji Sakai, MOZARTiana and MINIATURE OF THE WORLD both by Masato Suzuki. In 2016, he commissioned Fujikura to write a horn concerto and gave its world première in August that year.
Not limited to the music of the French horn, Fukukawa's activities as a soloist extend to period instruments such as natural horn, Vienna horn and French- style piston horn. Most notably, he has appeared as a guest Baroque horn player with Bach Collegium Japan. In recent years, he has also been focusing his energy on chamber music, particularly as a member of "Harmoniemusik", an ensemble featuring top members of the NHK Symphony Orchestra.
Fukukawa has studied French horn with Tsutomu Maruyama, the late Masahiro Tanaka, Bruno Schneider, David Pyatt and Jonathan Lipton. He served as the principal horn of the Japan Philharmonic Orchestra since he was twenty years old and joined the NHK Symphony Orchestra in 2013, assuming the post of its principal player in 2015. He is also the winner of the 77th Music Competition of Japan, Horn Division, in 2008.
Fukukawa released his solo CD "Rhapsody in Horn", "Rhapsody in Horn 2" and "Rhapsody in Horn 3" on King Records, Japan.
---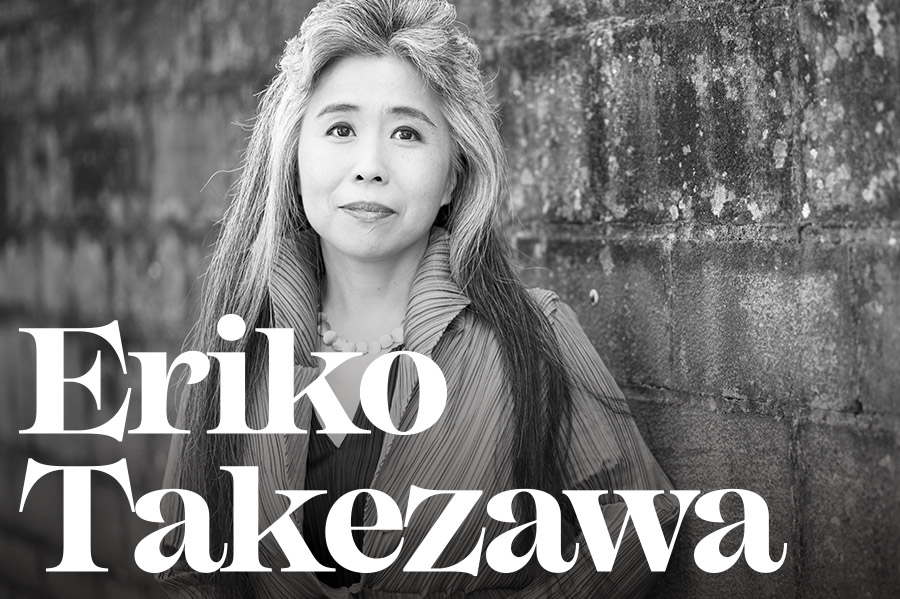 Eriko Takezawa
A winner of the first prize at the International Pianoforte Competition in Ostuni, Italy, Eriko Takezawa is an avid chamber musician having performed in Europe, Israel, Egypt, Japan, Korea, Taiwan and Indonesia, and at festivals such as Schleswig-Holstein Musik Festival, Lucerne-Musikfestival and Schwetzinger Festspiele.
Takezawa is a professor at the University of Music Karlsruhe in Germany, Musikakademie Basel, and "Musikene" in San Sebastián, Spain, and is an accompanist at many international competitions in Germany, Netherlands, France, Italy, Czech Republic and Poland. She has studied with Naoyuki Taneda and Wolfgang Manz in Germany.